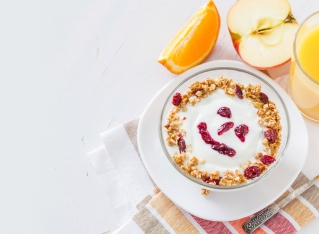 Appart-Hôtel Park&Suites




LYON 9**



practical info
51bis, Rue de Saint Cyr
69009 LYON ()
T: + 33 (0) 4 78 47 78 63
F: + 33 (0)4 78 47 39 67


Route
By the A6 towards Genève-Grenoble-Chambéry exit "périphérique de Valvert" / By the ring road 1st exit Vaise
Bus stop
Bus station 2 minutes by foot
SNCF TRAIN STATIONS
Vaise station
AIRPORT
Lyon Saint Exupéry international airport 30 minutes away by car
METRO STATION
Line D Station "Gare de Vaise"
Aparthotel LYON 9** - LYON
At the Lyon Gare de Vaise, stay in a dynamic neighbourhood on the banks of the Saône, 10 minutes from Old Lyon.
From your furnished aparthotel, get to the Lyon historic district by metro. Wander the cobbled streets of Saint-Jean and its traboules, these passageways hidden in the old medieval builds. Get a table at a typical lyonnais bouchon and savour a 'Silk Weaver's Brain' cheese dip or 'Pike Quenelle". Cross the Saône to reach the Presqu'île and its many shops, and go off to discover the Croix-Rousse. For a walk in the greenery, head to the Tête d'Or Park.
Availability and prices
Touch the padlock to activate the map
practical info
51bis, Rue de Saint Cyr
69009 LYON ()
T: + 33 (0) 4 78 47 78 63
F: + 33 (0)4 78 47 39 67


Route
By the A6 towards Genève-Grenoble-Chambéry exit "périphérique de Valvert" / By the ring road 1st exit Vaise
Bus stop
Bus station 2 minutes by foot
SNCF TRAIN STATIONS
Vaise station
AIRPORT
Lyon Saint Exupéry international airport 30 minutes away by car
METRO STATION
Line D Station "Gare de Vaise"
Services and facilities
Breakfast room

Bar

Drinks dispenser

Parking

Electric hobs

Refrigerator

Coffee maker

Balcony (according to apartment)

Terrace (according to apartment)

Wi-Fi
Discover our other aparthotels
0 820 881 881 Our advisors will answer you 24/7