BordeauxWhen do you want to go?
3 aparthotels in Bordeaux

where you feel at home
More freedom for you

to Bordeaux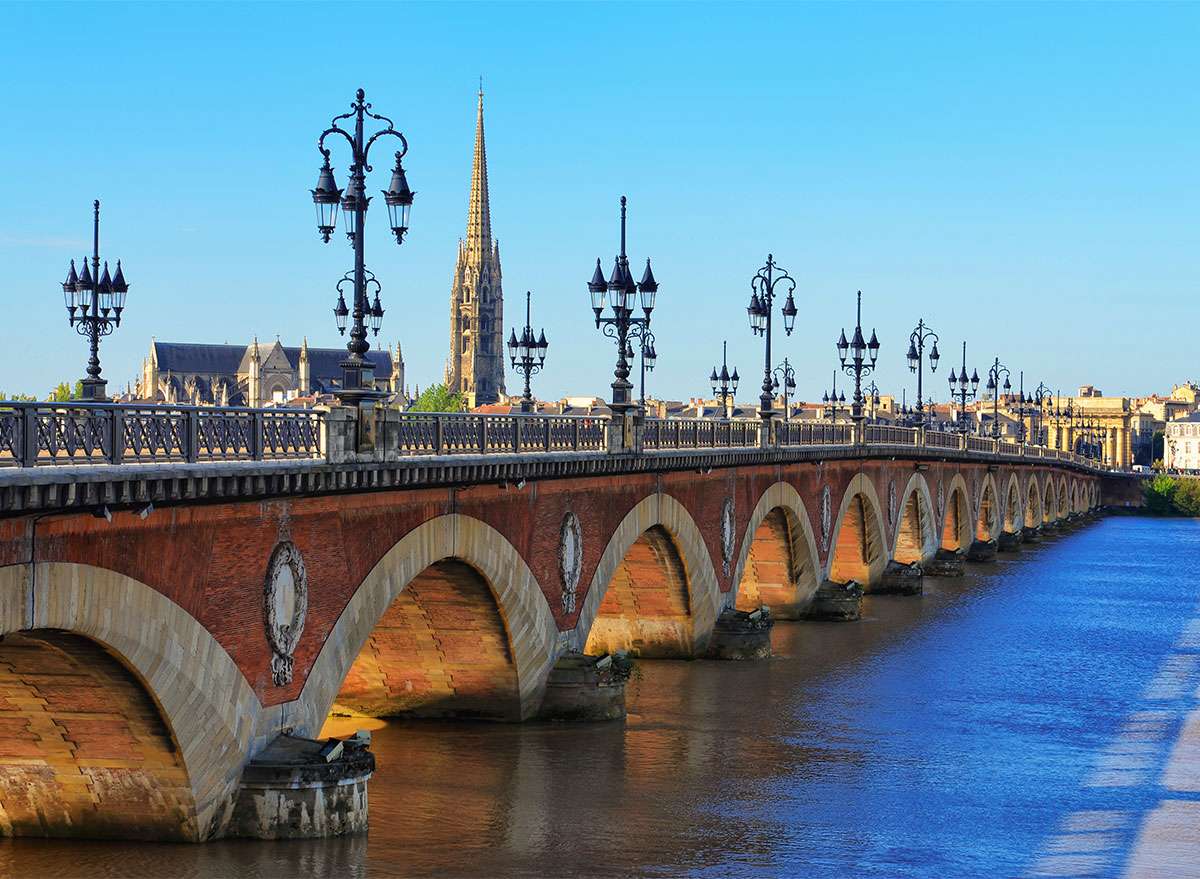 Bordeaux has been voted the world's most pleasant city in 2017. It has done everything in its power to become attractive and draw in the visitors for weekend breaks or longer stays. Come for a comfortable stay in Bordeaux in one of our aparthotels in Aquitaine! We invite you to book online and choose from the many services available such as housekeeping, laundry and buffet breakfast. You can also take advantage of some of our current promotions.
Bordeaux is a city which reflects the elegance of its classic and neoclassic architecture. Stroll along the cours du Chapeau-Rouge, admire Saint André's Cathedral and the Pey Berland Tower. Immersed in wine culture, Bordeaux is also great in terms of its broad offering of museums and leisure activities. You can also head off to explore the region's wine routes and taste some local products. Natural spaces, a soothing river and dynamic social life... Bordeaux has everything you need for a amazing holiday! Fall for this enchanting city with its close proximity to the Atlantic Ocean.
Leisure activities in Bordeaux
For a spot of relaxation, have a picnic in the city park which is a real haven of tranquillity and which plays host to France's oldest puppet show. Little science buffs will be thrilled to visit the Cap Sciences for interesting entertainment and the chance to carry out some science experiments. Also take them to Bordeaux-Pessac zoo to meet white tigers, red pandas or fishing cats. And for some chill-out time, opt for the lake beach which offers the opportunity to try out sailing, rowing or just to kick back and enjoy the water and the sun. And sporty folk have the option of running along the Garonne for a blend of effort and pleasure. Then finish with a round of golf at the municipal golf course to perfect your swing!
Cultural activities in Bordeaux
Whether travelling with friends or family, there will be something for everyone. The city is jam-packed with incredible places and sophisticated buildings, as well as quirky and amusing touches. Start with the Cité du Vin, which opened in 2016. Here you will discover the work of the vine and it is a real showcase of the expertise of our winemakers. Next be amazed by the Miroir d'eau, the water mirror. It is located opposite the Place de la Bourse, between the Quai de la Douane and the Quai Louis XVIII. The credit for this goes to Michel Corajoud, who decided to make the square's buildings reflect on a screen of water which turns into mist at times. Admire the Grand Théâtre and the Saint Pierre district, which has retained its authenticity with its picturesque, winding streets. Head to the Musée d'Aquitaine, the museum which exhibits objects dating from prehistory to the 18th century.
Discover our
aparthotels in
nearby cities