ReimsWhen do you want to go?
2 aparthotels in Reims

where you feel at home
More freedom for you

to Reims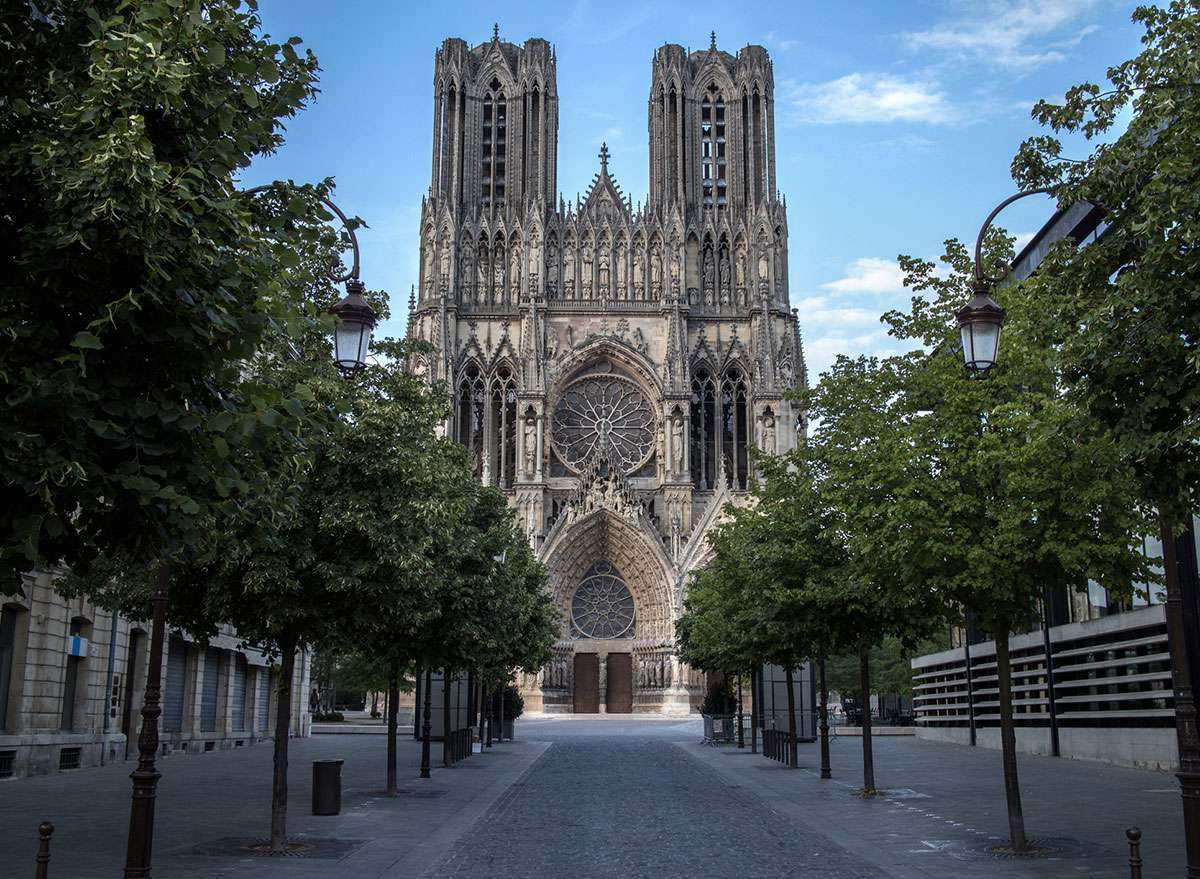 Reims has long been known internationally thanks to the power of its markets in the medieval era and because it hosted many of the French kings' coronation ceremonies. Since then, it has been an international shop window for French culture and winemaking. Set off from your aparthotel in Champagne-Ardenne and visit Reims and the surrounding area! Book online and choose from the many services we offer, such as WiFi, laundry and housekeeping. You can also make the most of our regular promotions so that you are sure to have found the best deal.
Reims is a dynamic city that is known the world over for the quality of its champagne and fine wines. The city also has a rich heritage and played a key role in the First World War. You will love wandering through its lively streets and admiring its eclectic architecture. Admire its legendary monuments such as the cathedral or the palace, which has hosted a number of kings. For a change of scene, you could take part in various sports or leisure activities, which will be a hit with young and old.
Cultural activities in Reims
What would a trip to Reims be without finding out about winemaking in the region and the big names in the Champagne industry? Take the scenic circuit that takes you to the heart of Champagne vineyards and meet passionate winemakers. Reims vineyards are listed as a UNESCO World Heritage Site. For a bit of fresh air, take a picnic to the Parc Naturel Régional de la Montagne de Reims or the Parc de la Patte d'Oie, created in 1753 around the theme of water. Those with green fingers can take a moment to admire the Faux de Verzy. These Faux are a variety of beech tree with winding branches and are plentiful on Reims Mountain. Drift along the River Marne on a boat trip with lunch or a Cabaret show. To keep the kids entertained, try the ice rink, equestrian centre or bike rental so that you can cycle among the vineyards.
Cultural activities in Reims
Your stay will inevitably start with a visit to the immense Notre Dame de Reims Cathedral. Admire its beautiful, rich façade, punctuated with angels taking flight. One of the angels is world famous because of her enigmatic smile. Not far from there, you can visit the Palace of Tau. This building was the residence of bishops and archbishops who hosted French kings who came to Reims for their coronation. It now houses the cathedral museum and contains original sculptures. You can also explore the Abbey of Saint-Rémi, which is a bit further from the centre but worth a detour. Its luxurious interior gives off a peaceful atmosphere. You can also enjoy the city's art deco building route. Finally, stop off in a tearoom to try Reims's famous pink biscuits or gingerbread.
Discover our
aparthotels in
nearby cities