GenèveWhen do you want to go?
4 aparthotels in Genève

where you feel at home
More freedom for you

to Genève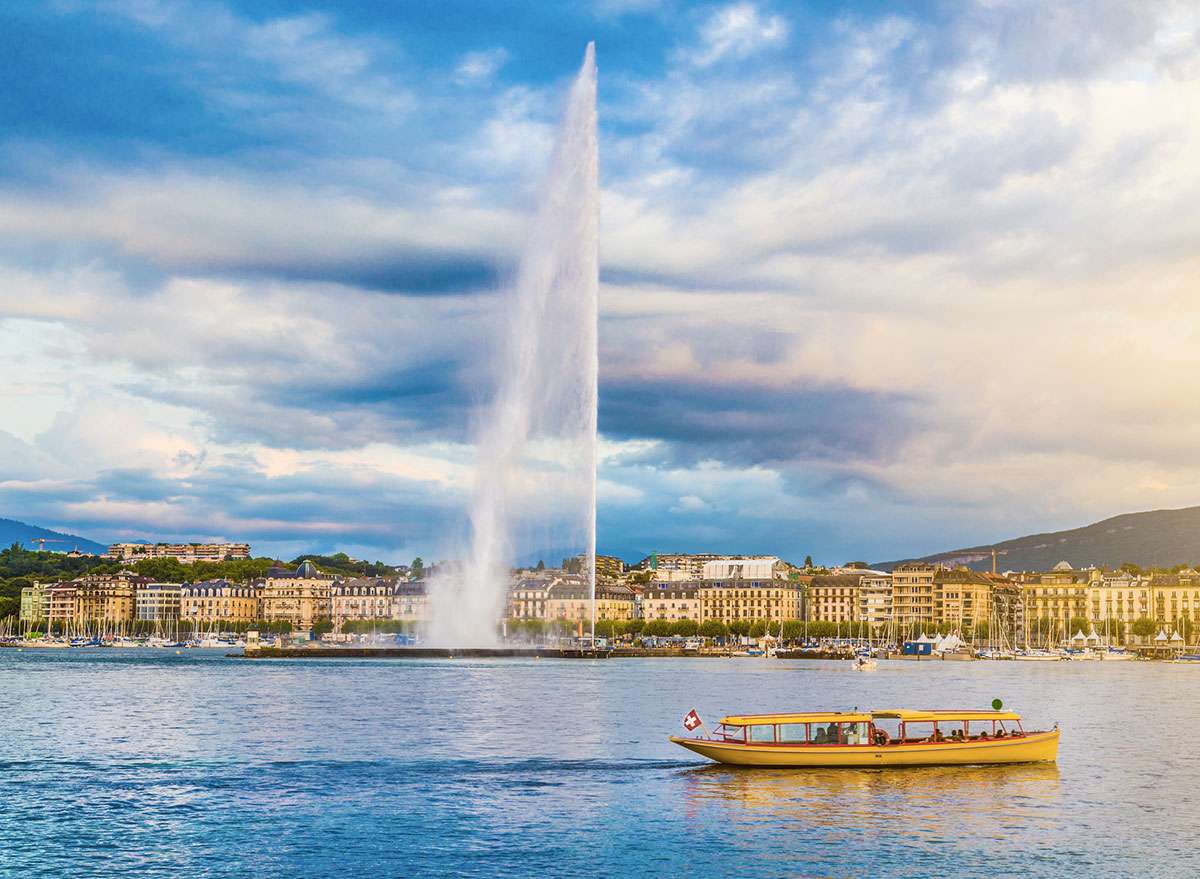 Widen open natural spaces and powerful architecture mingle in the beautiful city of Geneva. You will have the chance to visit great international buildings, and also have moments of relaxation along the banks of Lake Geneva. Discover our aparthtotels in Switzerland and stay in the heart of a dynamic, nature-loving region. Our bright, practical accommodation puts you just a stone's throw away from the city and allows you to enjoy services to make your stay easier, such as laundry, housekeeping and wi-fi access. Book online now to take advantage of our best prices and get the best prices!
Geneva is known not only for being a peaceful city, but also for housing its many buildings and institutions that play a role on the international scene. You can also appreciate the expertise of the watchmakers and local artisans. Explore the city on foot or by taking the original transport available to gain a better understanding of Geneva's different faces. There will be activities to suit everyone and you;re sure to fulfil the desires of everyone whether you're with family, your partner or with friends.
Leisure activities in Geneva
Walking along Lake Geneva is a must, where you can admire its water jet that shoots up to an altitude of over 140 metres! It gives a very special soul to the city and provides plenty of calm and serenity. It is possible to take a break on the world's largest bench, which has 120 meters of sitting space! You can also go on a dining cruise on the lake, where you'll enjoy top-quality dishes and refined cuisine. For relaxation, the city has several spas and offer a wide range of massages, treatments and moments of relaxation. Get a breath of fresh air on a hike on Mount Salève or take a taxibike for effortless exploration. Visit the surrounding vineyards or explore the Geneva skies and its nearby mountains on a helicopter ride.
Cultural activities in Geneva
Start your exploration of Geneva by taking a Geneva mouette. These yellow taxi boats will take you to the city's historic centre where you can explore the narrow lanes and relax with a drink on the large squares. Stop by the Reformation Wall, which is also known as the International Monument to the Reformation. Built into the ancient city walls, it was erected for the 400th anniversary of the birth of Calvin. Head on to the impressive Palais des Nations, home to one of the UN headquarters, the Human Rights Council and the United Nations High Commissioner for Human Rights. It is located on the banks of the Lake Geneva. Don't forget a visit to St Peter's Cathedral, which displays ancient architecture and belongs to the Protestant Calvinist Church. This promontory also offers you amazing views of the city and the hills.
Discover our
aparthotels in
nearby cities