Ile-de-FranceWhen do you want to go?
10 aparthotels in Ile-de-France

where you feel at home
More freedom for you

in Ile-de-France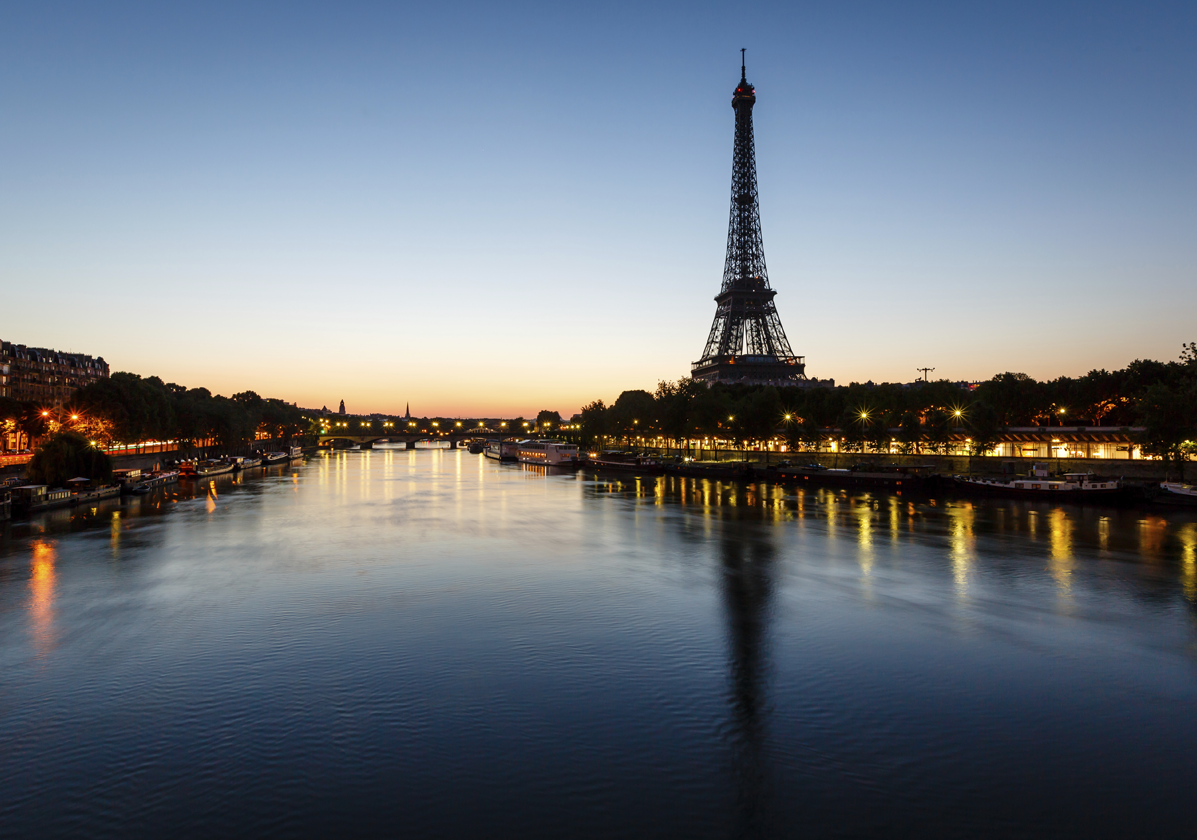 Île-de-France is not just Paris! Even though the capital is a world-renowned attraction, it is not the only département with plenty of things to see and do; its neighbours are home to cultural gems such as the Château de Vaux-le-Vicomte and Fontainebleau Forest and offer the chance to experience a range of leisure activities. If you stay in one of our aparthotels in Île-de-France, all at great prices, you are guaranteed a comfortable base from which to try climbing, go walking in the heart of nature in charming towns or even admire the masterpieces in the Louvre or Musée d'Orsay. Book now online for a relaxing stay with friends or family!
Aparthotels in the department of Paris
The département of Paris is one of France's gems and offers a shop window for the country into which the rest of the world can look. Of course, you will have the chance to visit the most famous museums and marvel at the Notre-Dame de Paris Cathedral, which will stir up the emotions of Victor Hugo's novel. But from your aparthotel in Paris you can go off the beaten track, and stroll through the Jardin de Luxembourg or admire Eugène Delacroix's masterpieces in the nearby Saint Sulpice church. Climb up the Eiffel Tower for a breathtaking view over the city or go for a picnic on the Champ de Mars, which hosts various events throughout the year. Get lost in the city's flea markets and bring some forgotten treasures back to life! Finish off your tour of the département by learning about African, Asian and Oceanian art and civilisation at the Musée du Quai Branly, which offers a fascinating, enriching route around its collections.
apaprthotel in the department of Seine-et-Marne
Carry on your exploration of the Île-de-France region by setting up base in Seine-et-Marne. The unmissable Disneyland with its two theme parks will delight young and old and create family memories to keep for years to come. You can also make the most of your aparthotel in Marne-la Vallée Val d'Europe to visit the Château de Fontainebleau or even the astonishing underground tunnels, used for secret society meetings. To get some fresh air, try surfing, a game of tennis or a walk, all of which are on offer locally, or even take to the treetops in one of the area's adventure playgrounds. Finally, go on a relaxing excursion to the Sea Life Aquarium in Marne-la-Vallée and marvel at its hundreds of species. Dive into a submarine world just a few minutes away from the capital with turtles, sharks and multi-coloured fish for a fun day out with the family.
Beautifully furnished aparthotels in the department of Yvelines
The département of Yvelines can be proud of its tourist attractions and is particularly loved for its vast range of activities on offer. It goes without saying that the Château de Versailles is a must-see; the château was the location of many crucial moments in French history. Choose an aparthotel in Versailles and you will be staying just a few minutes from this architectural masterpiece and its decadent gardens. You can also visit Thoiry Zoo and meet hundreds of species of animals. You could even go on a relaxing walk through the St-Germain-en-Laye Forest and stop off at the national archaeological museum, where you can learn about the different influences and ways of life that forged French civilisation. Architecture lovers must visit the Villa Savoye, close to our aparthotels in Poissy. It was built by Le Corbusier, who wanted a building that illustrated modernist thinking. Fancy doing some sport? Choose between horseriding, golf or cycling or go for a swim as a family in one of the water parks near to your aparthotel in Vélizy-Villacoublay
Aparthotels in the department of Essonne
Take some time to relax for a few days or come for a longer stay and enjoy a pleasant walk through the Sénart forest or in the Haute Vallée de Chevreuse Regional Natural Park. Make the most of the services in your aparthotel in Les Ulis to guarantee a relaxing stay in a region full of castles, like the Château de Courances or even de Chamarande. Find out more about the rich and famous in France by visiting writer Jean Cocteau's house or singer Claude François's mill in Dannemois. To please both young and old, head to Babyland-Amiland, an outdoor adventure park, for a family day out. If it is too cold or rainy, opt for Koony Parc, which offers a covered, safe play area so that the kids can have fun while you have peace of mind. If you fancy a picnic, head to Viry-Châtillon Lake, which can be visited on foot or by bike. The sportier among you may even want to go for a run on the paths around the lake.
apparthotels in the department of Hauts-de-Seine
Need to go on a work trip to Hauts-de-Seine? You will really appreciate being close to one of the most important business districts in the world. La Défense is also a significant cultural spot, thanks to its ambitious buildings. From your aparthotel in Clichy-la-Garenne, you can marvel at the artistic innovation of the Pavillon-Vendôme. It houses a centre of contemporary art and collections on the heritage of the town of Clichy. If you love art, stand and marvel at the the Dadaist look of the Fondation Arp. You can also relive the thirties in this museum, dedicated to this period of French history. For those with green fingers, take a stroll along the paths of Saint Cloud Park, which were designed by architect André Le Nôtre. Hauts-des-Seine has hosted legendary personalities such as Napoleon and Josephine in the Château de Malmaison. Walk in their footsteps to discover the gentle way of life in this area and make your stay in Île-de-France a success.
Beautifully furnished aparthotels in the department of Val de Marne
Are you going on a break to Val de Marne? Make the most of a range of cultural and sport activities and explore the area's significant buildings to liven up your stay at our aparthotel in Alfortville. Take in the area's strong street art culture by visiting Virty sur Seine, where you can admire the many colourful works. Make the most of the services at your aparthotel in Saint Maurice, and don't forget to visit the local barrage-lock, with its clean, elegant lines. If you are a food lover, stay a few days in our aparthotel in Villejuif and visit the impressive, labyrinthine Rungis Market, where you can wander along its aisles full of fresh products. Finally, stop off at the authentic open-air cafés on the banks of the Seine and the Marne. Sit back, relax and listen to the calm, peaceful waters. Dance, sample the local cuisine and make the most of the natural setting!
Aparthotels in the department of Val d'Oise
Stop off in Val d'Oise for an interesting, culturally varied break. Auvers-sur-Oise is known worldwide thanks to Vincent Van Gogh's house, which has been listed as a historic monument. Try some authentic local dishes and visit the famous artist's bedroom, which has preserved the spirit of his era. From your aparthotel in Cergy, you can make the most of your trip by visiting the leisure areas at the Ile de Loisirs in Cergy-Pontoise. Swim, lounge about or pamper yourself in this centre, which is ideal for young and old. With a 5,000m² beach, you can take time to relax without any distractions. The more active among you can even try cable skiing or flyboarding and fly up to 5 metres above the water! Thrill seekers should pay a visit to the various flying clubs in the area and try out the flying simulator centre. If you prefer to be close to nature, try horseriding or a relaxing cruise along the River Oise and take in the beautifully preserved countryside.
Discover our
aparthotels in
nearby regions