RennesWhen do you want to go?
4 aparthotels in Rennes

where you feel at home
More freedom for you

to Rennes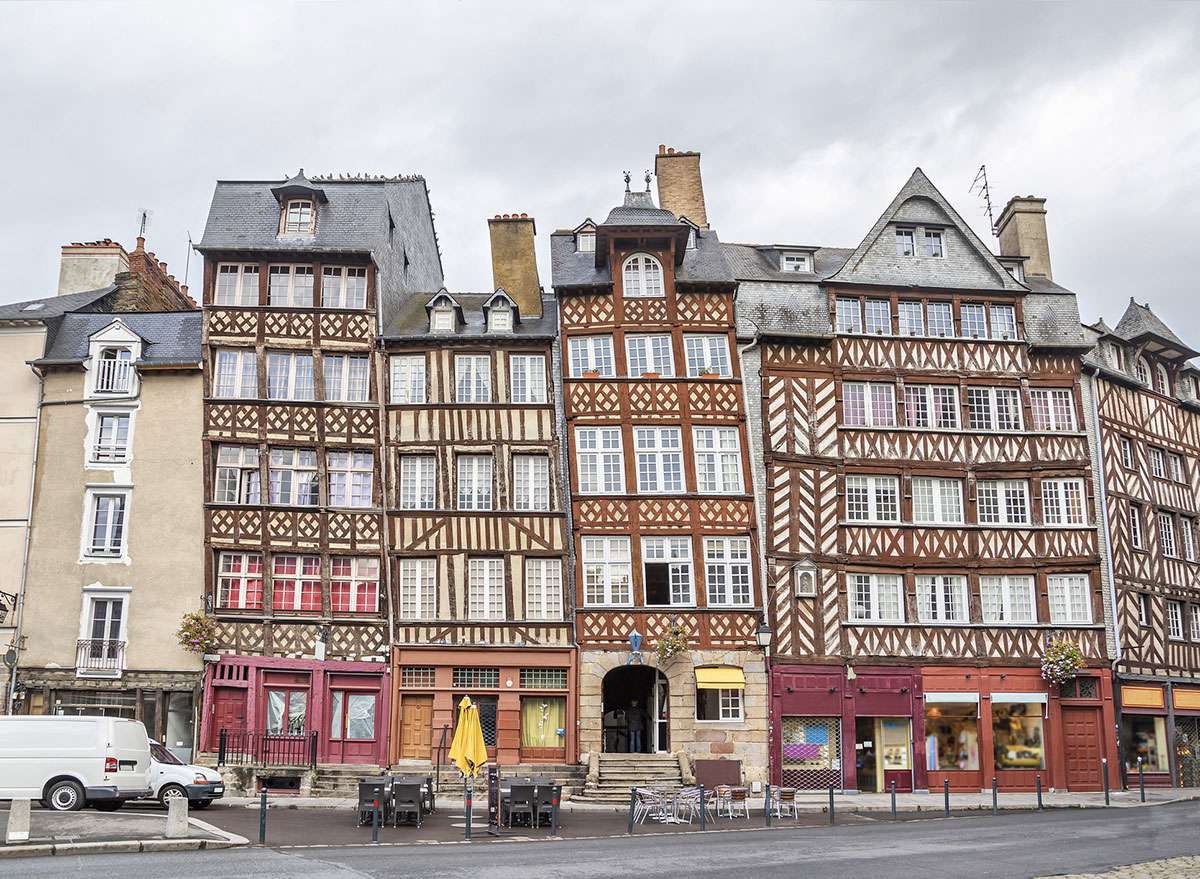 The city of Rennes has a reputation of being particularly lively thanks to its large student population. It also offers visitors the chance to wander around a city with sublime architecture and unique character. Our ideally located aparthotels in Brittany provide the perfect base to explore Rennes. Book online and choose from a range of services, such as WiFi, a generous breakfast or housekeeping in your apartment. You can also make the most of our regular promotions so that you are sure find a great deal.
Rennes boasts a number of architecturally important buildings that have played a key part in the region's history. From the Parliament of Brittany to the cathedral, you can admire the rich heritage of the city. The city bends over backwards to be able to offer a wide range of innovative entertainment, concerts and festivals. There is also a vast choice of fun sports and leisure activities on offer to please young and old. Take advantage of all Rennes has to offer to make your stay here unforgettable.
Leisure activities in Rennes
Young and old will love a visit to the Espace des Sciences centre. It houses exhibitions on biodiversity, a planetarium and activities to do with the prehistoric period. To find out more about the region's customs, you can visit the Écomusée du Pays de Rennes outdoor cultural museum. If you are looking for an exciting activity, try attending a Stade Rennais FC match. Take in the buzz and get swept away by the supporters' enthusiasm for their team. Alternatively, you can opt for a moment of calm, with a picnic in Parc Thabor. This garden that was once for the nuns of the Benedictine abbey St. Melaine is a subtle mix of a French-style garden and a more English style, with grottos, a bandstand and an aviary. To practise your golf swing, go on a pleasant day out to the 18-hole Golf Blue Green golf course in St. Jacques, not far from the city of Rennes.
Cultural activities in Rennes
Start off your time in the city by heading to St. Pierre Cathedral and admiring its large organ and impressive vaults with colourful frescoes. Art enthusiasts will love a visit to the city's Musée des Beaux-Arts, where they can admire works by Rubens or even Georges de la Tour. Then, sip on a drink and take in the atmosphere of Place des Lices. It once hosted medieval tournaments and has seen endless face-offs between valiant knights. On Saturday morning, it welcomes a market that is traditionally finished off by a typical sausage galette. You can then visit the Palais du Parlement de Bretagne. It is highly important for the region's identity and is decorated with French-style ceilings and delicate, golden woodwork. For any extra information, head to the tourist office, located in the magnificent, Gothic-style Chapelle St. Yves.
Discover our
aparthotels in
nearby cities