VersaillesWhen do you want to go?
2 aparthotels in Versailles

where you feel at home
More freedom for you

to Versailles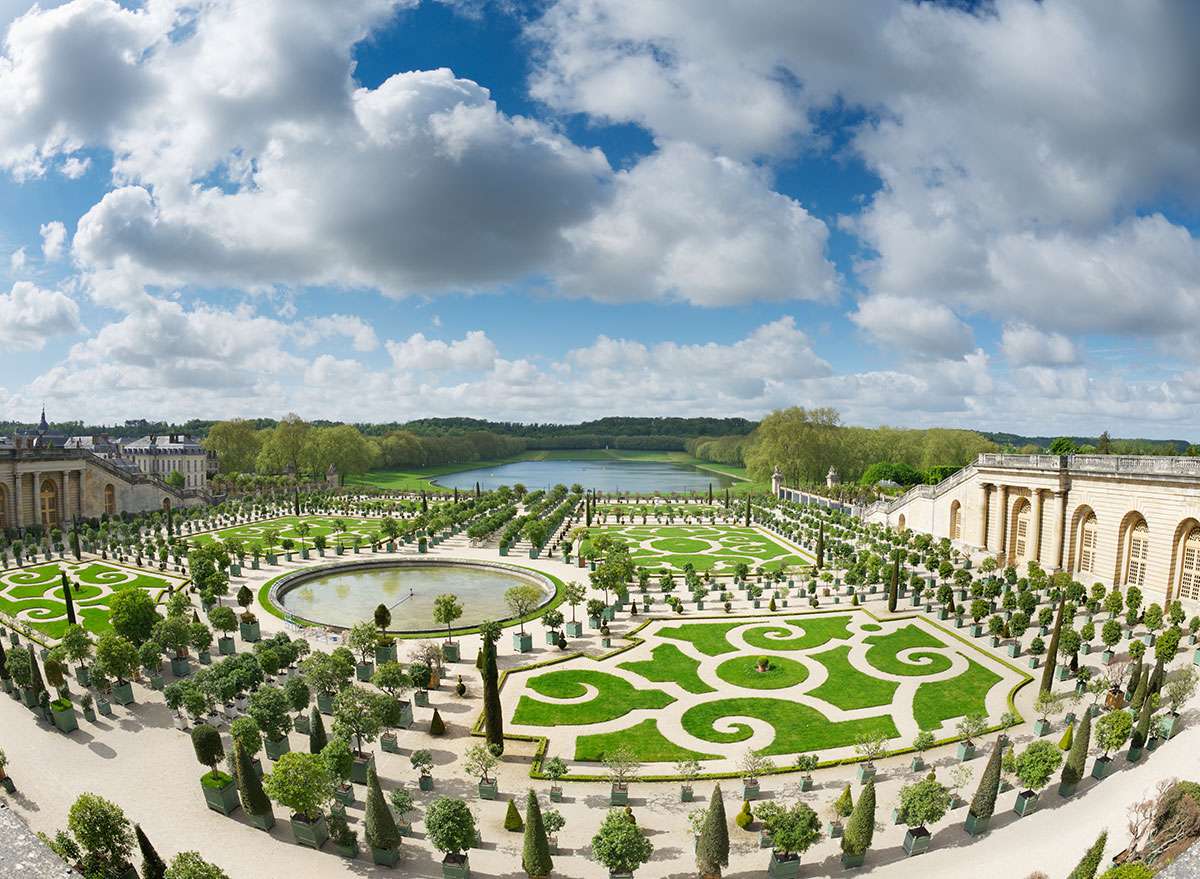 Versailles is internationally known for its beautiful château that lights up the surrounding area, but it is also the perfect destination for a short holiday. It is located in Yvelines. Among our hotel residences in the region of Île-de-France, you will find a comfortable, perfectly located aparthotel in Versailles. Our rental apartments offer a range of practical services, such as laundry and housekeeping, while you can enjoy a generous breakfast before setting off to explore the city. Book online now to benefit from our regular offers and great rates.
Versailles is a city born from the excessive, lavish imagination of King Louis XIV. At the time, it was a seat of political power and therefore needed to show enough ostentatious luxury to represent the grandeur and power of the country. Louis XIV wanted a palace to reflect his dazzling personality. You are sure to love walking through the estate's luxurious gardens. So that you never get bored, there are plenty of activities available in Versailles to delight young and old. Whether you prefer equestrian centres, relaxing natural spaces or cultural tours, you can select the activities that you think will help you to create unforgettable memories.
Leisure activities in Versailles
To get to know the region's flora and fauna, the Bird Protection League offers walks through the natural areas of Versailles. You could also go for a guided tour of the palace grounds on a Segway or a horse-drawn carriage ride. Food lovers will be delighted to go for a family pâtisserie lesson. You can even enjoy a pleasant afternoon harvesting fruit on a farm. Then, head up to the local adventure park. Whether travelling with your partner or with friends, take some time to relax in one of the city's spa and well-being centres. Book a massage or another treatment and really pamper yourself. Whether you want to do some yoga, try a round of golf or even try the region's delicacies, Versailles will not disappoint.
Cultural activities in Versailles
Of course, your trip to Versailles must begin with a visit to the Palace of Versailles. This architecturally impressive royal residence has no fewer than 2,300 rooms! On your tour around the palace, you will also have the chance to admire numerous paintings and sculptures. Try to avoid the busiest days so that your visit is as enjoyable as possible. To light up your evenings, try the night-time water extravaganza during your stay in Versailles. Take a walk through the Versailles Orangerie or the English Gardens for a taste of the different styles on the estate. You can also take a look at the city's antique dealer quarter or explore Rue des Deux-Portes. This pedestrian street is full of charm and has remained picturesque over the years. Browse its traditional boutiques and get a bite to eat in one of its pleasant cafés and restaurants.
Discover our
aparthotels in
nearby cities