GrenobleWhen do you want to go?
1 aparthotel in Grenoble

where you feel at home
More freedom for you

to Grenoble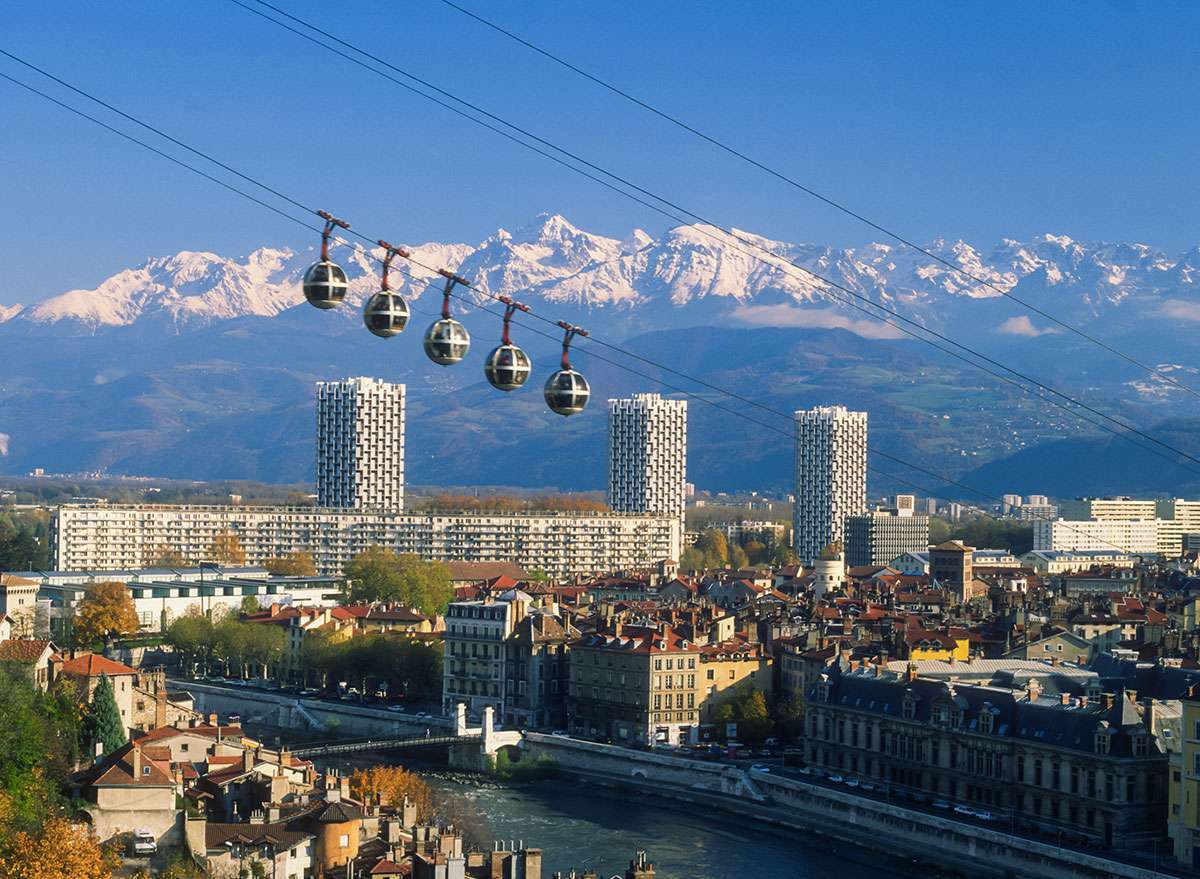 The city of Grenoble is a subtle blend of busy metropolis and natural spaces which allow you to indulge in winter sports and also to explore the mountains in the summer. Select an aparthotel in Rhône-Alpes for visiting the region and stay in a pleasant, functional apartment. You can also enjoy the many services available to you such as laundry, housekeeping and wif-fi access. Book online now to benefit from our regular discounts and offers.
Grenoble is famous for its universities and student life. You'll have a great time there and will be able to enjoy the activities offered by the city, while taking advantage of the pleasures of the nearby mountains. Museums, concerts, hikes... There's all kinds on offer to spice up your stay, whether you're on holiday, a business trip or away for long-term studies. You're only ever a few minutes away from fresh air or experiencing its dynamic city life. Have fun discovering Grenoble's cultural and sporting activities now, ensuring everyone finds something to suit them!
Leisure activities in Grenoble
Of course, Grenoble is very close to many ski resorts which offer the chance to do some downhill skiing, cross-country skiing or ski touring. With 840 km of marked hiking trails, you can also walk in the mountains and discover the local fauna and flora. Also, try out snowshoeing to enjoy the Roche Rousse or Ecoutoux balcony. If you have children, they may want to take a donkey ride. Animals make the hike more fun and they can learn how to look after them. The city of Grenoble is also well known for climbing. Try via ferrata on the "prise de Bastille" or Accrogrotte n the Cuves de Sassenage. This is an adventure course combined with caving. And to gain some height, you can move between the treetops in the region's adventure parks.
Cultural activities in Grenoble
When you visit Grenoble museum, you can admire the paintings and masterpieces by the great Italian, Flemish and French masters from the 13th century to the 19th century. It also has some works of contemporary art, such as works by Picasso. Also admire the wonderful Perret Tower. This concrete structure was designed as an observation tower in the middle of Paul Mistral park. It was built for the 1925 International exhibition of Hydropower and Tourism. Take the Grenoble cable car to get to the Bastille. This military construction built between 1823 and 1848, which overlooks the city from a height of 476 m. Head back down to discover the Dauphinois museum in the former convent of Sainte Marie d'en Haut. And to listen to some good current music festivals, opt for the Belle Electrique which offers a highly eclectic programme to satisfy all tastes.
Discover our
aparthotels in
nearby cities