2 aparthotels in Saint-Nazaire

where you feel at home
More freedom for you

to Saint-Nazaire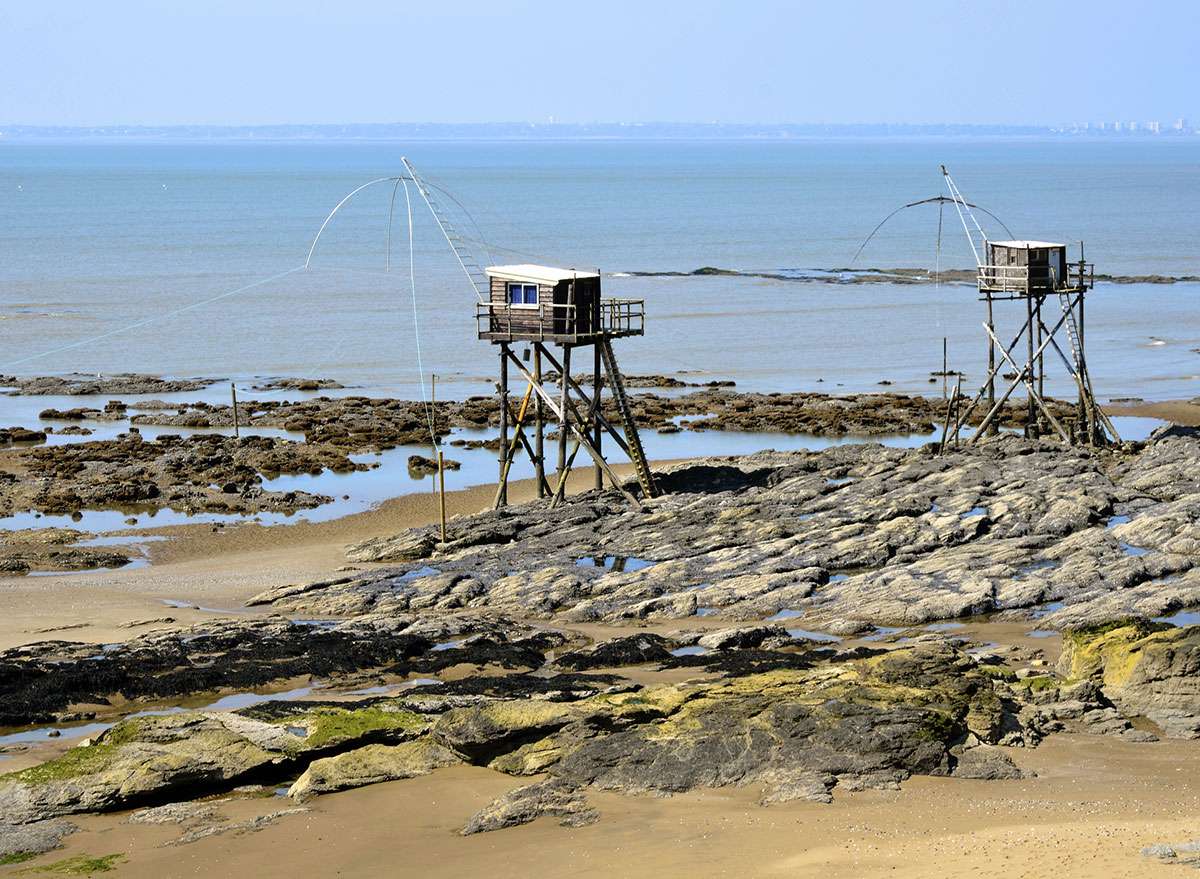 Saint-Nazaire is heavily influenced by its industrial history and invites visitors to discover its rich heritage. You stay will be filled with discoveries and pleasant walks. Choose one of our aparthotels in Pays de la Loire to be a stone's throw from the activities on offer in Saint-Nazaire! Choose from our range of extra services so that you do not have to worry about housekeeping, laundry or WiFi access. Book online now to benefit from our latest promotions and find the best deal!
Saint-Nazaire's personality is influenced by its industrial past. You can explore the different facets of local expertise, recognised the world over. From the sky to the sea, industry is visible everywhere and shines on the region's neighbours, who recognise the value of the local products. Visit the shipyards or aeroplane production workshops to understand the evolution of industry in the area. If you prefer to get some fresh air, you will find numerous walking routes or other outdoor activities to meet everyone's needs. Here are some ideas for your stay!
Leisure activities in Saint-Nazaire
See Saint-Nazaire from the water on one of the many cruises available. You will sail under the Pont de Saint-Nazaire bridge or can opt for the lighthouse route, for a romantic sunset cruise. If you need a break in the town centre, head to the Jardin des Plantes and admire the abundant botanic diversity in this green space. The kids will love playing on the wooden playground on the sand. Head off on the Val de Courance path towards the beach. Make the most of this coastal path by taking in the diverse scenery. If you want to unwind and entertain the kids, try the skate park, go bowling or opt for a game of laser tag. If you would prefer a more tranquil activity, try net fishing. Thrill seekers will take the opportunity to try skydiving to see Saint-Nazaire from the air!
Cultural activities in Saint-Nazaire
Begin your stay in Saint-Nazaire with a trip to its famous shipyard. You will be struck by the size of the centre, which is almost a town within a town. The shipyard is home to production workshops for the biggest ocean liners in the world. The steps in the production process are broken down so that you are informed about everything, from the choice of materials to the delivery of the ship. Saint-Nazaire also offers the chance to go inside a real submarine. L'Espadon served the French navy for 25 years. It is now decommissioned and moored in a fortified lock in the port. You can also learn about the aeronautical industry through the Airbus fleet. The town is also an important European aviation centre. Finally, head to the Ecomusée, which tells the history of the town, its port and its industries through exhibitions of posters, models and other objects.
Discover our
aparthotels in
nearby cities