NîmesWhen do you want to go?
2 aparthotels in Nîmes

where you feel at home
More freedom for you

to Nîmes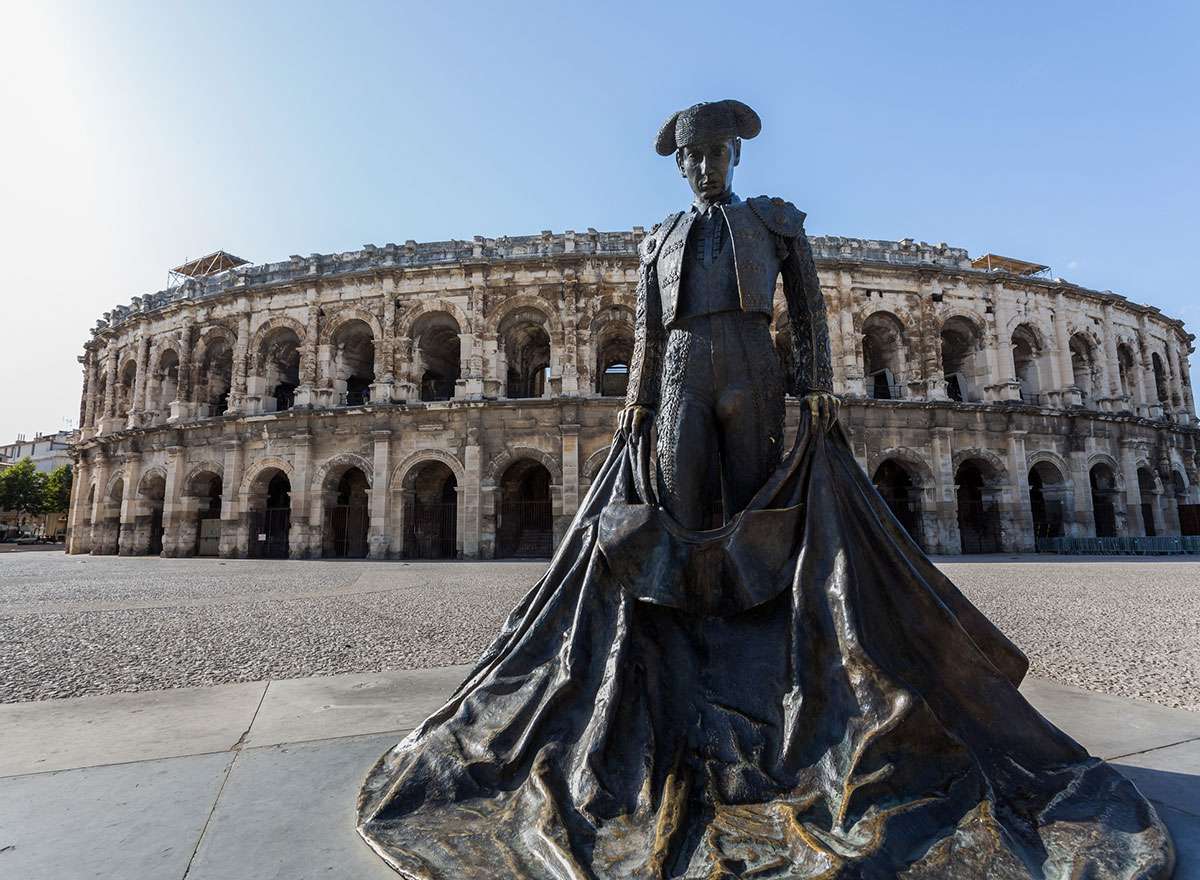 Explore the city of Nîmes and find out about the influence of the Romans on French culture. The city is sprinkled with old buildings, which make its centre romantic and charming. If you are looking for comfortable, reasonably priced accommodation, choose one of our aparthotels in Languedoc-Roussillon, where you will be ideally located in the heart of Nîmes. We offer a range of services, such as housekeeping, laundry or a delicious breakfast to set you up for your day exploring the city. Book now on our website and benefit from our regular promotions!
Nîmes is a warm, welcoming city that will delight fans of old architecture. With no fewer than three monuments listed as UNESCO World Heritage Sites, you can admire buildings that are both sophisticated and powerful. We must not forget that Nîmes is also famous for its feria festivals and wild parties. There is no risk of getting bored in this sparkling, lively city. Enhance your stay with one of the cultural, leisure or sports activities on offer. There is something for everyone. Choose your favourite and make your holiday an enjoyable one!
Leisure activities in Nîmes
Add some extra fun to your holiday by choosing one or many of the area's various activities on offer. Wander around the local produce market held every Friday morning and buy some local artisan products, a far cry from industrial produce. Alternatively, head to the Marché des Halles, which takes place every day. Then, head towards the beach via the canal for a pleasant, picturesque walk. For night owls, there are plenty of clubs, cinemas and bowling alleys in the city. Take some time to relax in the Jardins de la Fontaine, a real green lung in the heart of the city. Children will love playing on the grass, walking with ponies and riding around on a rented bike. For sportier visitors, try Nîmes Vacquerolles Golf Club.
Cultural activities in Nîmes
To understand the city of Nîmes, you must experience its subtle mix of modernity and ancient traditions. Start off with the city centre and Maison Carrée. This is an ancient Roman temple built by Emperor Augustus. Continue your exploration by visiting the Arena, one of the best conserved around. It perfectly expresses the strength of Roman civilisation in this region. If you are lucky, during your walk, you might even get the chance to participate in a concert or theatre performance. Then, climb up to the Magne Tower and take in the views of the Jardins de la Fontaine. Don't forget to visit the legendary Port du Gard. This is the must-visit monument in the region. Take a picnic, paddle in the water and take in the superb views of this incredible construction. When you get back to Nîmes, head to the Temple of Diana or the Musée des Beaux-Arts, which has the second biggest collection in Languedoc-Roussillon.
Discover our
aparthotels in
nearby cities