Pays de la LoireWhen do you want to go?
12 aparthotels in Pays de la Loire

where you feel at home
More freedom for you

in Pays de la Loire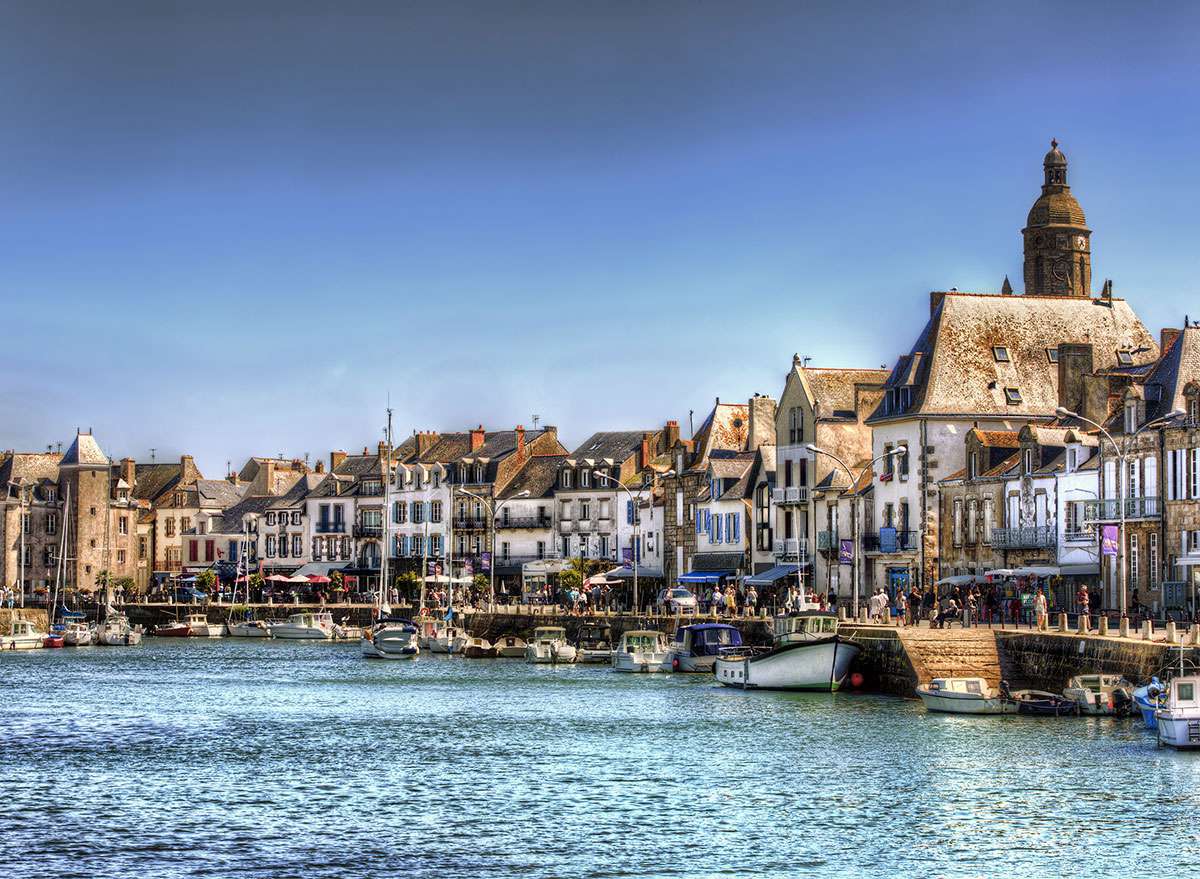 The strong personality of Pays de la Loire makes it a fascinating region to explore. It boasts an extremely rich heritage and a range of landscapes, which makes it the perfect location for a relaxing stay or a break away from professional life. Make the most of our aparthotels in Pays de la Loire at tiny prices and enjoy comfortable accommodation with a range of services, such as laundry, high-quality WiFi or a delicious breakfast. Book online now and benefit from our latest promotions! We are here to help you make the most of your stay in this dynamic region and its range of activities on offer.
Aparthotels in the département of Loire-Atlantique
Your stay in Pays de la Loire will be a real haven of wellbeing and activities. Head off from your aparthotel in Nantes to admire the incredible Machines de l'Île. These astonishing constructions give the city soul and constitute a valued, lively exhibition area. You should also stop off at the Château des Ducs de Bretagne to get to know an important part of French history. Continue your stay in the area in an aparthotel in St. Herblain for a bit of calm and do some sport on the Hermeland route and its 150 hectares. Then, stop off at an aparthotel in St. Nazaire. This town is known for its excellence in naval construction and is perfect for enjoying a lazy day on the beach with the children or admiring the impressive architecture of its bridge. Make sure you fit in a visit to the Escal'Atlantic museum, where you can relive the history of ocean liners, with reconstructions of cabins and machine rooms inside an old submarine base.
Hotel residences in the département of Vendée
Vendée is the perfect destination for the whole family. It has plenty of playful, sports and cultural activities to make your holidays as fun-filled as possible. From your aparthotel in La Roche-sur-Yon, head out to admire the main square with its fascinating animal statues. Food lovers will appreciate a visit to the Musée du Chocolat Gelencser and will leave satisfied by the flavours discovered there. This département is particularly fond of its Parc du Puy du Fou. This theme park was named the best park in the world! That says it all really. It invites visitors on a journey through time, through attractions and live shows. You should also consider stopping off at the Passage du Gois. This passage is flooded periodically and therefore subject to tide times. It links the Île de Noirmoutier to the mainland. Then, stroll along the seaside on the Promenade de Remblai. Finish off by admiring the windmill at Rairé, the only mill in France not to have ever stopped turning since its creation.
Aparthotels in the département of Maine et Loire
Take some time to relax on a break in Maine et Loire. Go for a leisurely stroll through the troglodyte village of Rochemenier. It was home to farmers who designed this kind of dwelling so that they could live and practise their vocation optimally. From your aparthotel in Angers, go to explore the beauty of this city, which is steeped in history and culture. Those with green fingers will want to wander through Terra Botanica or Parc de Balzac. The Natural Science Museum is another must-see. If you are passionate about military machines, you will love the vast collection at the Musée des Blindés tank museum in Saumur. You can also stop off to admire a show at the Cadre Noir riding school. The centre is specialised in high-level horseriding, so you will be treated to a show with beautiful horses and perfect dressage with total respect for the animals. Need some adrenaline? Take in the excitement of an ice hockey match and cheer on the local team, the Ducs d'Angers!
Beautifully furnished aparthotels in the département of Sarthe
Sarthe can definitely compete with the other départements in the Pays de la Loire. It has plenty of cultural sites on offer, as well as breathtaking landscapes. Pay a visit to the Château du Lude, a medieval fortress surrounded by magnificent tree-filled gardens. If you have children, visit the Zoo de La Flèche and meet the many animals that live there. Stop off for a few days in an aparthotel in Le Mans and visit the Sarthe Automobile Museum. If you are lucky enough to be in the area in July, take in the unforgettable Le Mans 24 Hours. For history and architecture enthusiasts, the city's Gallo-Roman district and Saint Julien Cathedral are both a must-see. If you need a moment to relax, head to the Jardin des Plantes. Meet local artisans at the Faïenceries d'Art pottery works in Malicorne-sur-Sarthe and browse the exhibitions on cycling at the Musée du Vélo. This museum is located in Villeneuve-en-Perseigne, near Alençon.
Discover our
aparthotels in
nearby regions