LyonWhen do you want to go?
7 aparthotels in Lyon

where you feel at home
More freedom for you

to Lyon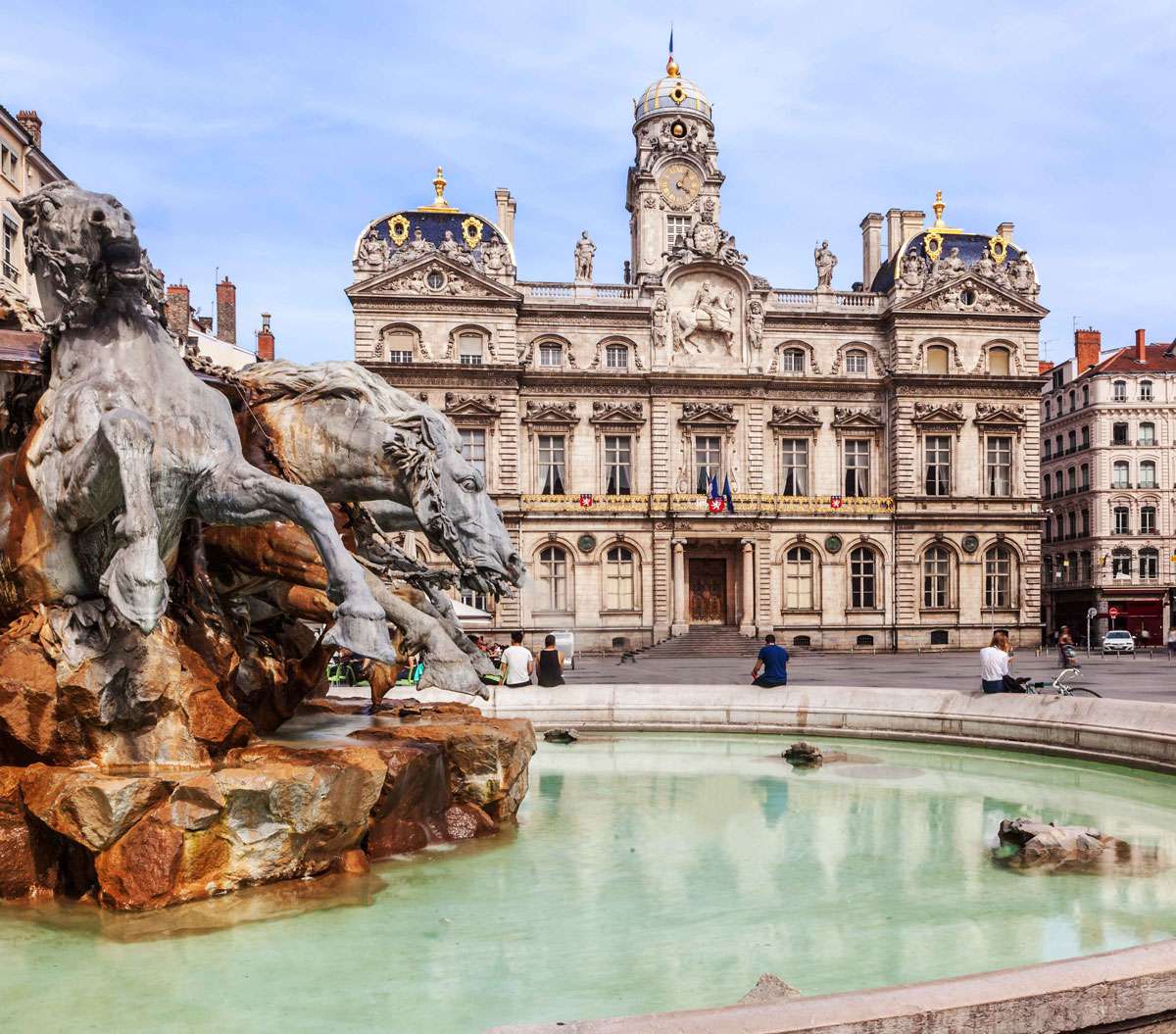 Sample Lyon's internationally renowned cuisine! Lyon, a light-filled city, is the driving force of the region. Lively, impetuous and a pleasant place to live, you will love your stay in this metropolis. Choose from our aparthotels in Rhône-Alpes to make the most of the pleasures of a stay in the wonderful city of Lyon! Our hotel residences offer you highly practical services: you don't have to sort out your laundry yourself, cleaning is done in your apartment and you can enjoy a hearty breakfast to get the day off to a good start. Book online now to benefit from our regular offers.
Lyon is a key city in the Rhône-Alpes region. It is particularly well known for its culinary expertise and the sweetness of its local producers. It also shines for its very important financial centre and the energy that it gives to its cultural offering. The calmness brought by the Rhone and the Saone ensure a feeling of well-being when you stroll along their quays. Stop in a traditional Lyon restaurant, a bouchon, to try some cervelle de canut (a cream cheese dip) or a tablier de sapeur [beef tripe dish]. Lyon also stands out for its eclectic architecture. Perfectly served by public transport, it is ideal for a weekend or a longer stay.
Leisure activities in Lyon
To have fun and entertain the whole family, Lyon is perfect and offers you a wide range of activities. Enjoy a calming ride on the Rhone or the Saone to admire the romantic views of the city from the waves. Children can rollerskate or cycle in the Parc de la Tête d'Or before going to discover the animals that live there. Reach for the skies with a treetop adventure course and work on your balance while having some fun. As a couple or with friends, enjoy some relaxation as one of the establishments offers spas, massages and well-being treatments. And for an adrenaline rush, try your hand a canyoning, climbing, parapenting or via ferrata. You will also be able to test the indoor free fall centre, which offers you unique and exhilarating entertainment. Finally, if you want to take advantage of the winter sports resorts, you can take one of the regular shuttles on a skiing day trip and return to end the day sipping a drink on the Place Bellecour.
Cultural activities in Lyon
Lyon has no shortage of cultural places and splendid buildings to visit. Your exploration will of course start from the traboules (courtyard passageways) area of old Lyon. This colourful and unique architecture is imbued with the history of local weavers. You can also admire the astronomical clock in St Jean's Cathedral. Stop off at one of the traditional bouchon eateries to refuel. Head up to the Notre-Dame de Fourvières Basilica to explore this amazing building and enjoy the panoramic view from the terrace. You can go up by foot or take the funicular. Don't forget to pay a visit to the Croiz Rousse area. Known for the talent of its silk embroiderers, it has a generous soul and has the makings of a pleasant stroll. Take a look in the Musée Lumière, the Light Museum. This place saw the birth of the cinematograph and explains the evolution of this art to better understand its genesis.
Discover our
aparthotels in
nearby cities