BrestWhen do you want to go?
1 aparthotel in Brest

where you feel at home
More freedom for you

to Brest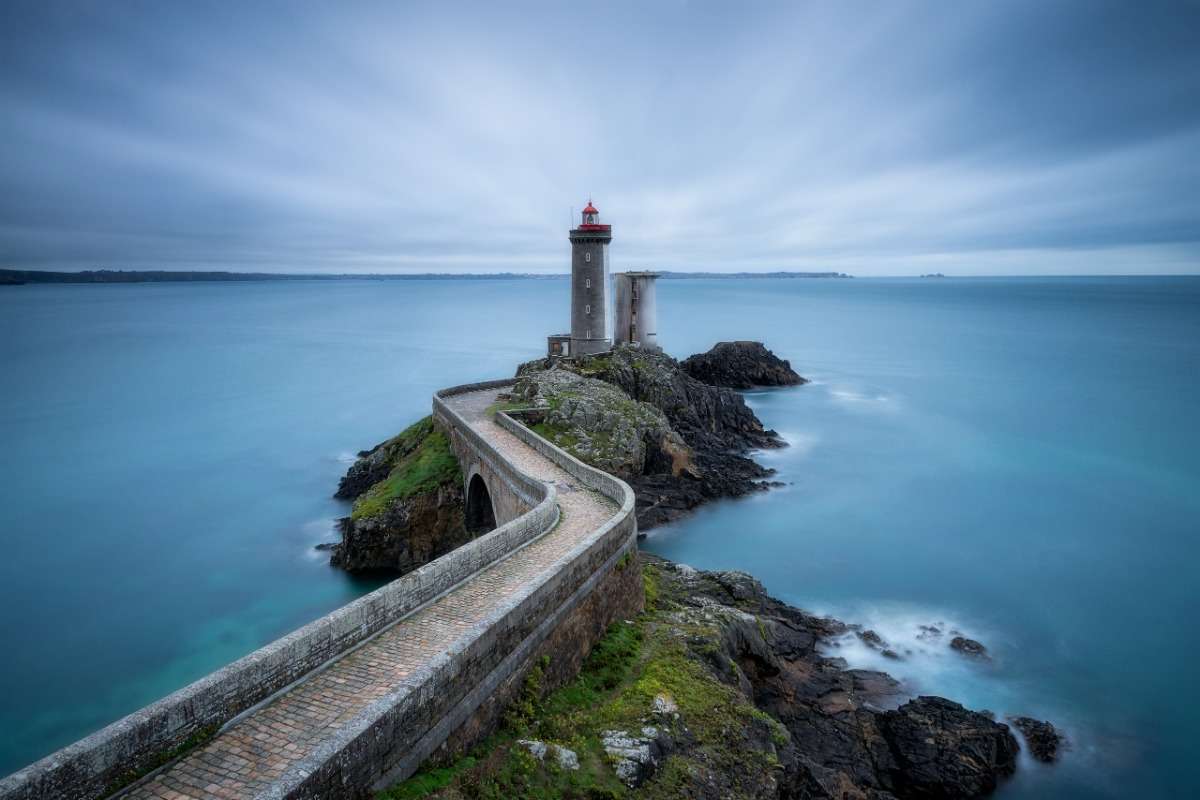 Brest makes an impression with its strong character and omnipresence of the sea which gives it its strength and vitality. You can enjoy the variety of its local heritage, as well as the diverse leisure activities to make your stay an action-packed one. Discover our varied range of aparthotels in Britanny, particularly in the city of Brest. You can also take advantage of services such as laundry, buffet breakfast or a reserved parking space. Book online now to benefit from our regular offers!
Brest is imbued with maritime culture, which is found everywhere. When you explore the city, you will come across many buildings which have a link with the ocean and its fort city past which stood up to the immensity of the lively waters. Its fortified castles, fords and fishermen's houses will leave you with wonderful memories of this unique city. What's more, it offers a wide range of options to satisfy adults and keep the kids entertained. Hurry up and discover the cultural and leisure activities to best prepare you for your stay in the city of Brest.
Leisure activities in Brest
If you like the marine world, you'll be thrilled by the different structures inviting you to get to know it better. Children will love going to Océanopolis to get close to penguins, seals and thousands of fish. For some bigger thrills, you can enjoy a boat with a professional skipper who will take you to explore the fauna and flora around the Molène Archipelago and with a bit of luck, you'll spot some dolphins in their natural habitat. For a quiet break, we invite you to visit the gardens of the Botanical Conservatory which is home to plants from all over the world. For a sporting activity, you can opt for one of the marked hiking trails to appreciate natural spaces and take a big breath of fresh air. And for some downtime, head to Moulin Blanc beach where the kids can play on the white sand, or choose Minou beach if you fancy surfing.
Cultural activities in Brest
Start your exploration of the city with a visit to Brest's fortified castle. It dominates the city and was completed by Vauban which made it into a fortress that had the reputation of being impregnable. It is also home to the Musée National de la Marine, the national navy museum. You can also enjoy some of the walks offered by the city's Heritage service which are ideally routed so that you don't miss any of the city's must-see spots along the way. The frescoes route will take you yo the 4 Moulins area, which has been rehabilitated and modernised to regain its dynamism. As its name indicates, the buildings have been painted with original frescoes and bring sparkle to the area. Continue along to the Tanguy Tower, which was built in the 14th century on the right bank of the Penfeld. Don't forget to visit La Fontaine's house in the Recouvrance district. Finally, check out the Museum of Fine Arts which contains more than 10000 unique objects.
Discover our
aparthotels in
nearby cities