Le MansWhen do you want to go?
1 aparthotel in Le Mans

where you feel at home
More freedom for you

to Le Mans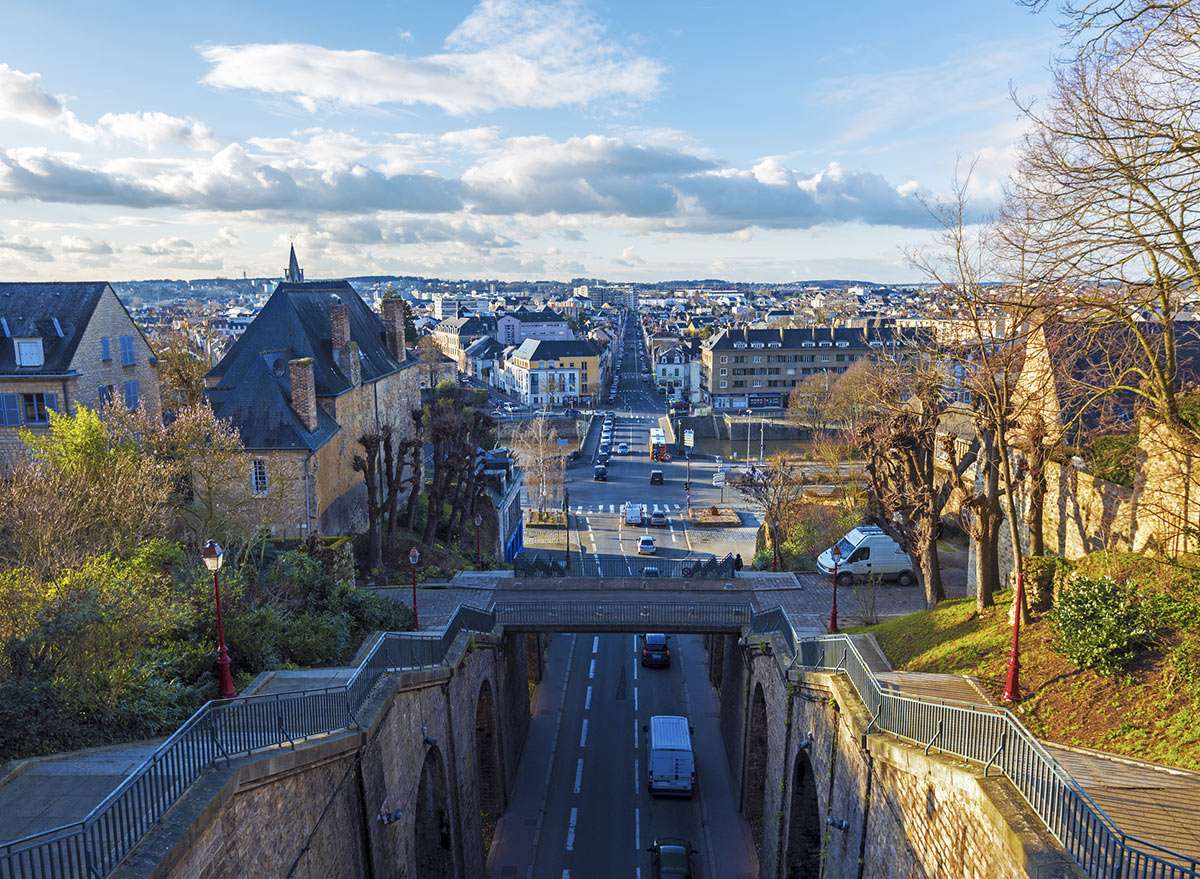 The town of Le Mans is internationally known for its 24-hour race, but has much more to offer. Le Mans, the capital of the département of Sarthe, is full of cultural treasures and is the perfect location for a relaxing break. Our range of aparthotels in Pays de la Loire includes a great option in Le Mans. Our pleasant, functional accommodation allows you to set down your luggage and select practical services such as housekeeping, laundry or WiFi. Book your rental on our website now to benefit from regular promotions and great rates!
Le Mans is located in the region of Pays de la Loire, where the Sarthe and Huisne rivers meet. Choose a short break here and take in the serene, calming atmosphere. The city has plenty of sports and leisure activities and historic sites to visit, which make it able to meet all visitors' needs. Your hotel residence places you right in the centre of Le Mans, from where you can explore really easily by bike or by public transport. Whether you prefer a walk through the forest, meeting animals or simply sipping on a glass of wine on one of Le Mans's many squares, you are sure to thoroughly enjoy your stay.
Leisure activities in Le Mans
Worried about getting bored in Le Mans? Forget that idea and head off from your aparthotel to get some fresh air along the Sarthe. If you are on a family holiday, rent a boat to sail down the river with total peace of mind and discover the city from another angle. You could even opt for a ride in a horse-drawn carriage, which is accessible for those with reduced mobility. On a sunny day, hire a canoe or kayak for a pleasant day out with the family on the river, discovering the flora and fauna on the riverbanks. Walkers will be delighted by the numerous walking routes in the area. If you would like to see the city from the skies, try a hot-air balloon ride and be blown away by the breathtaking views. It is a once-in-a-lifetime experience, and what better time than your holiday in Le Mans to go for it!
Cultural activities in Le Mans
Nested in the heart of an old Roman site, Le Mans has been labelled the "City of Art and History" and has born the name of the Plantagenet City since 2003. It has preserved its medieval character and is heavily influenced by the Plantagenet dynasty. Stroll along the city's narrow streets, which are home to traditional, timber-framed houses. Visit the Cathédrale de Saint-Julien and admire its spectacular stained glass windows picturing the Ascension, as well as the paintings of angels playing music that embellish the vaults. Continue your journey through Le Mans by going to the old residence of Queen Berengaria of Navarre, which stands out thanks to its sculpted façade. Then, do not miss the Le Mans 24 Hours Museum. You can admire around a hundred vehicles and learn more about the origins of this legendary race. History buffs will want to visit the L'Épau Abbey or the Archaeology Museum, which houses over 1,200 objects from past civilisations.
Discover our
aparthotels in
nearby cities