ValenceWhen do you want to go?
1 aparthotel in Valence

where you feel at home
More freedom for you

to Valence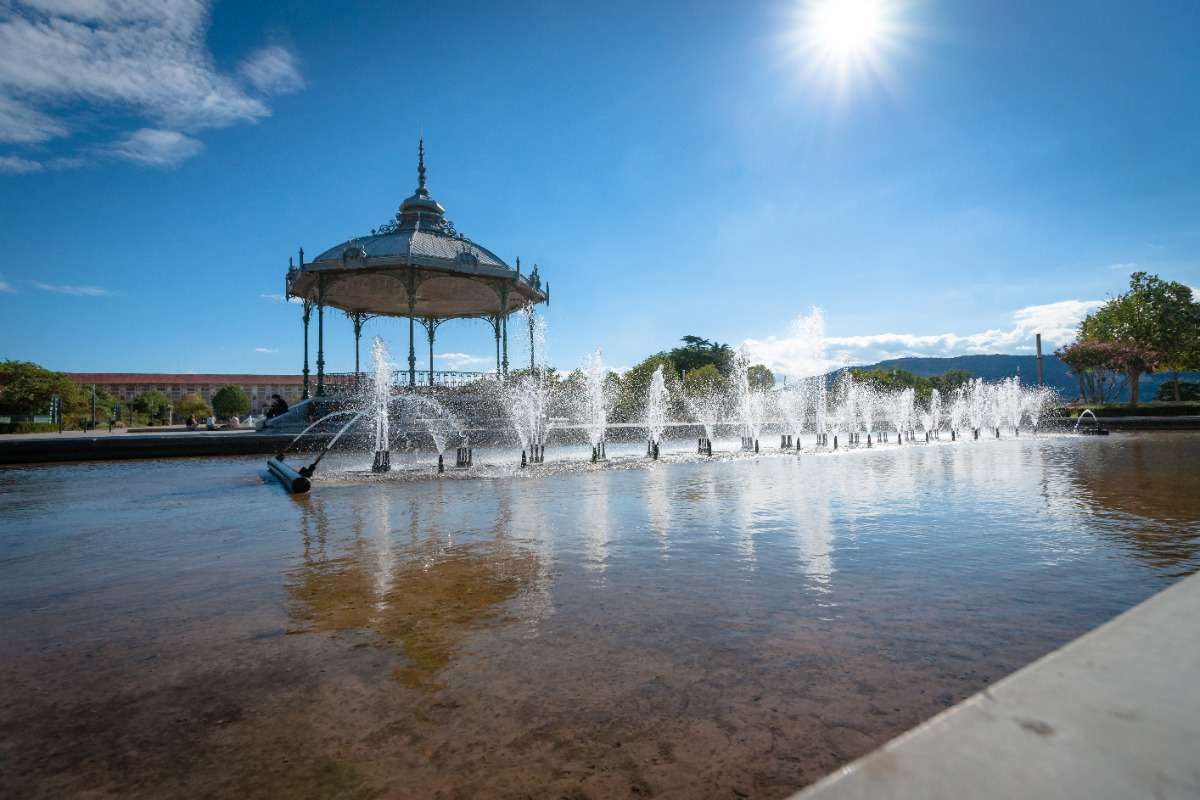 Valence, the famous "city of the 4 winds" has the first river port in France. Valence is located between the Vercors and Provence. You can stroll in the "Old Valence", discover the authenticity of its architecture and drink a coffee on the Place des Clercs where the atmosphere is friendly. Discover the varied offer of our appart-hotels in Rhône-Alpes and especially in the city of Valence. You can benefit from services such as free Wi-Fi connection, laundry, buffet breakfast and private underground parking.
Your apartment-hotel in Valencia will offer you a most pleasant stay.
Located nearby, you will be able to better discover the city of Valencia. Our apartments are fully furnished and equipped, so you can feel free to make yourself at home while enjoying the hotel services. Alone, with family or friends, there are many activities in Valencia. This city has many surprises in store for you.
Leisure activities in the city of Valencia
How about a little time at sea? Being the first river port in France, there are many nautical activities in Valence. For the more athletic or those who want to discover, sailing courses and initiations are offered in Valence. You can also, quite simply, take advantage of an outing on the sea to have another vision of the city. For those who want to learn how to swing, there is the Golf Club of Valence just a few minutes away. This 18-hole course on an estate of more than 18 hectares will ensure you a pleasant experience. "Elementary my dear Watson": Put yourself in the shoes of a detective! For fans of real escape games, many escape games are available in the city of Valencia.
The cultural activities of the city of Valencia
The city of Valencia has many architectural jewels in store for you. We have made a selection of things not to be missed: A few steps from the Place des Clercs is the "maison des têtes". This house with its atypical style, between gothic and renaissance style, will make you take a lot of eyes. This one carries its name, because of the numerous faces sculpted on its facade. Then, classified as a historical monument in 1862, the Saint-Apollinaire cathedral is also an unmissable cultural activity in the city of Valencia. It is the oldest monument of the city. If you want to go for a walk and admire the vegetation, there is nothing better than the Champ de Mars of Valencia. Its large green spaces allow you to relax or have a picnic with your family or friends. You can also discover the charm of the Kiosque Peynet. Finally, Le Pendentif, a funerary monument, will delight all those who are thirsty for architectural richness.
Discover our
aparthotels in
nearby cities